WHERE IT ALL BEGAN 2005-2008
Meedies bike club grew out of the success of various community based cycling projects that we're run by the West Fife Detached Youth Work Team with support from the Outdoor Education Fife. Driven by the passion of local people and volunteers it was felt that a local community cycling club would continue the success and popularity of these projects and provide a valuable opportunity in the community plans were put in place…
CLUB SETUP 2009
At the start of 2009 with the help of the west fife detached youth work team various street roadshows and a consultation was undertaken in the surrounding communities and schools, the feedback and attendance was amazing, it highlighted that there was definitely a need and desire to set up a community cycling club, with the support of outdoor education fife who agreed to support the club with access to facilities, equipment to help launch the club we were well on our way. The very first club night was held on Thursday 11th April 2009 with 12 young people in attendance supported by a few adults, and within a matter of weeks word had spread and by the end of that summer club membership had grown to over 50 juniors! Although we were all finding our feet in terms of running a club we were well on our way…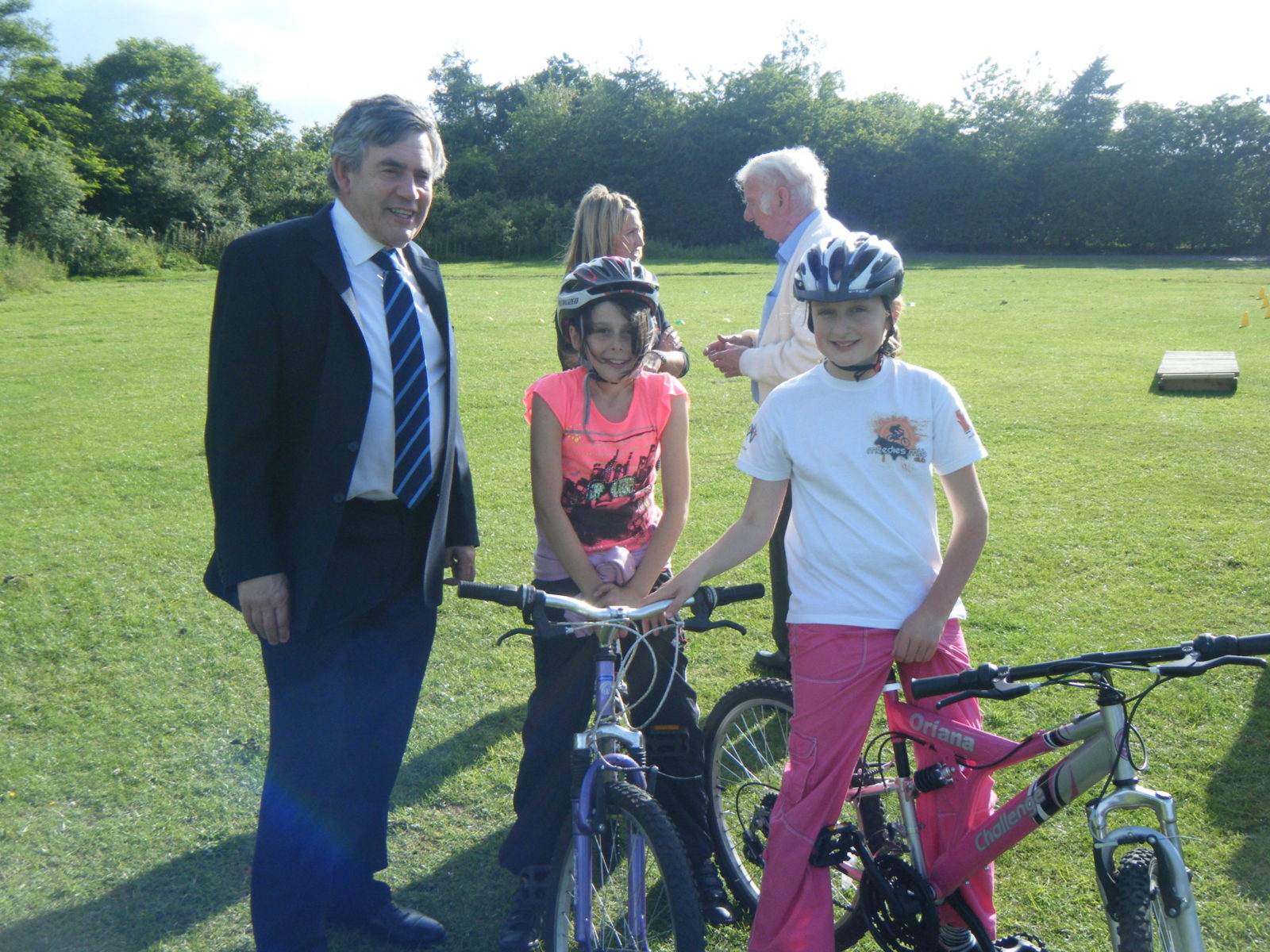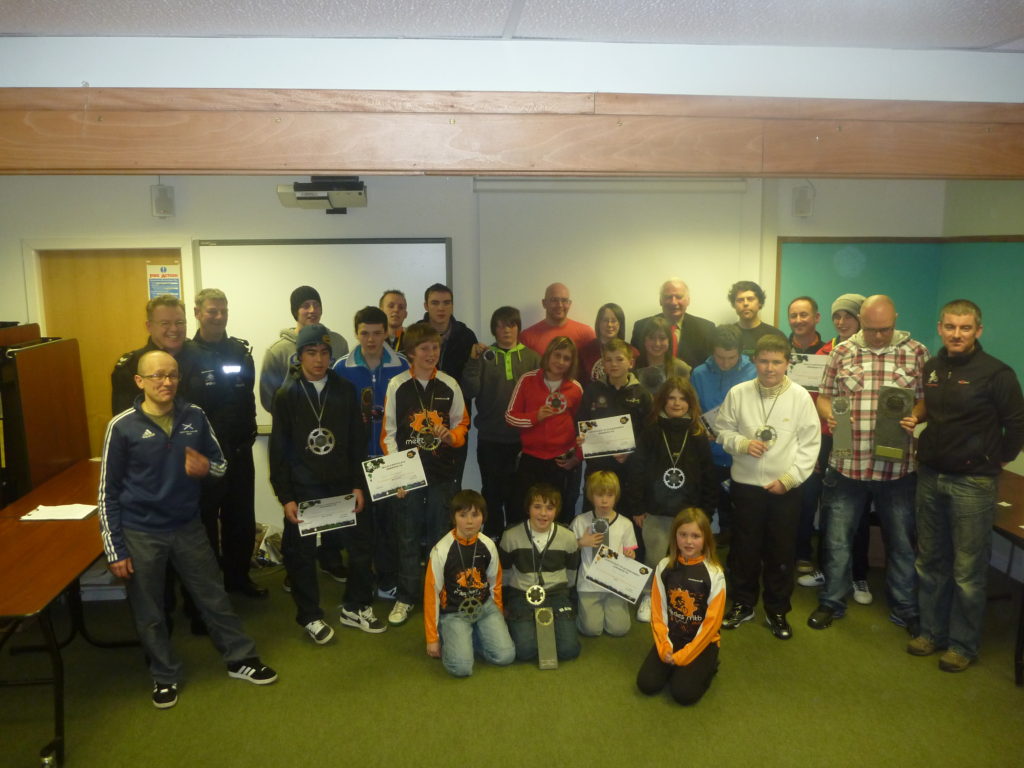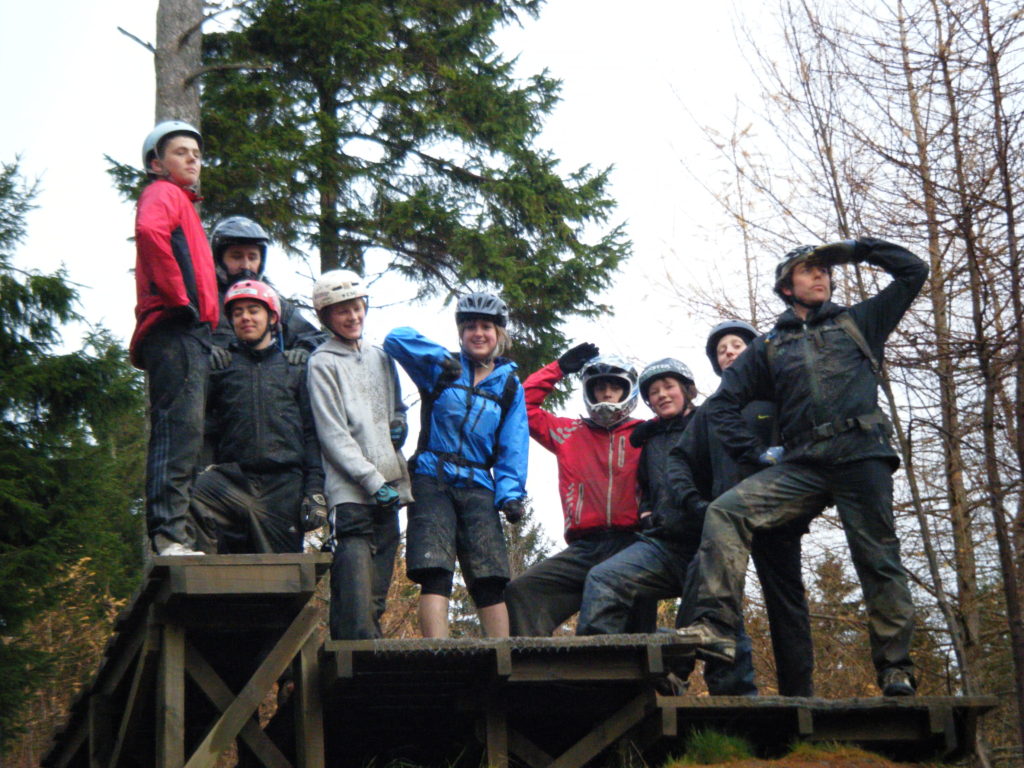 CLUB SUCCESS
After the success of the first year the club went from strength to strength, junior member ship grew to over 70 members over the next couple of years and the club received several awards for its work with volunteers and young people in the community and even received a visit from the then prime minister Gordon Brown.
We have hosted a cycling festival called Meedies Bike Jam, help run the Kingdom Crit Race Series and the Tayside & Fife Junior Dirt Crit race series and have hosted a round of the SXC series.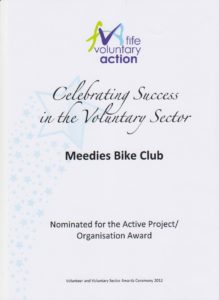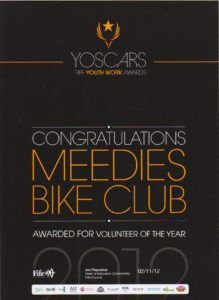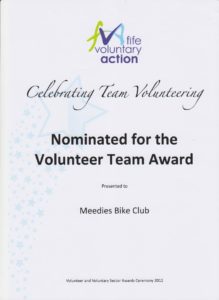 The club continues to grow, we now have juniors and adults competing in local and national events and continue to train up more qualified volunteers and has big plans for the coming years….